The EFORT Foundation Visiting Fellowships currently available
IMPORTANT TO NOTE!
The fellowship is granted under the condition that an approved receiving host partner is willing to undertake hosting of the fellowship.
Please also note that the accepted fellow is personally responsible for taking care of any administrative or financial aspects of the fellowship such as insurance, vaccinations or visa as requested by the host and/or host country. These are not the responsibility of EFORT or EFORT Foundation.
| | |
| --- | --- |
| | Visiting fellowship available in the field of total hip (with particular focus on anterior approach for THR), total knee replacement (with particular focus on patient matched technology for TKR) and shoulder (with particular focus on patient matched technology for shoulder). | More information |
|   | Visiting fellowships available for surgeons who want to advance their expertise in hip reconstruction. | More information |
|   | Visiting fellowships available for the orthopaedic and trauma surgeons who want to gain further experience and knowledge within Post-Operative Pain Management (POPM). | More information |
CLICK TO ENLARGE
(PDF document – 1 page – 220kb)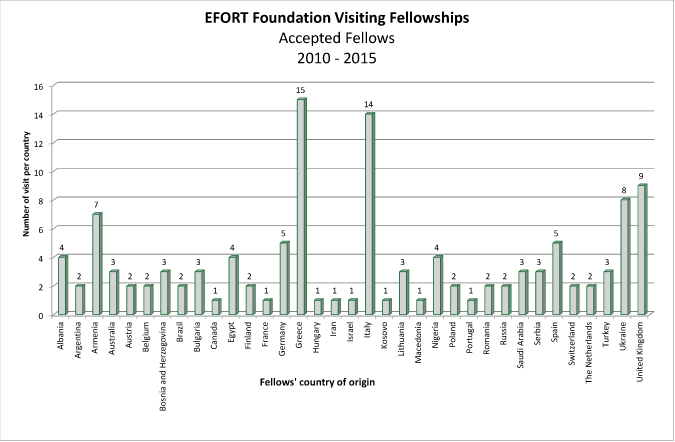 CLICK TO ENLARGE
(PDF document – 1 page – 220kb)