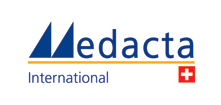 This visiting fellowships is made possible thanks to Medacta International which has funded this programme. The programme provides fellowship visits with a focus on the total hip and knee replacement specialising on the anterior approach for THR and patient matched technology for TKR.
Applications are open  to orthopaedic specialists according to their national regulations and being under 45 years of age as well as to residents in their last year of residency, from the following countries:
Australia,
Austria,
Benelux
Brazil,
Canada,
France,
Germany,
Greece,
Indonesia,
Italy,
Japan,
South Africa,
Spain,
Switzerland,
United Kingdom, and
United States of America.
Candidates may apply for short-, medium- or long-term fellowships in order to visit one of the recognized host centres. Please consult the list of hosting centres (PDF document, 2 pages, 245kb) for further information about them. Please note that the visits with longer duration are preferred!
In order to submit an application, the following documents together with the completed application form need to be submitted:
Copy of applicant's MD license.
Copy of applicant's license as an orthopaedic specialist OR residency registration certificate.
Two (2) recent letters of recommendation issued within last 12 months.
Language requirements have to be determined on a case-by-case basis by the host centre, and have to be matched with the fellow's language skills.
A new application is mandatory if any modifications in length and/or in host centres' destination are made by the applicant during the application process.
To apply please go to https://www.grantfolio.com/efort/