LATEST INFORMATION FROM THE EFORT FOUNDATION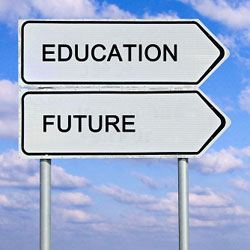 EFORT launched its own fundraising organisation
The EFORT FOUNDATION was launched officially at the 10th EFORT Congress in Vienna, the proclamation being part of the opening ceremony on Wednesday 3 June 2009. Demonstrating its alliance with EFORT, the EFORT FOUNDATION is present at the EFORT booth at the annual EFORT Congresses. The Foundation has its own public website with separate domain within EFORT's public website.
Its primary goal  is to promote science and research in the fields of orthopaedics and traumatology in order to make progress in the treatment of musculoskeletal disorders and injuries.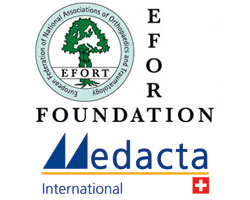 The EFORT foundation | MEDACTA Visiting Fellowship
The EFORT Foundation would like to thank MEDACTA for making possible this fellowship. Applications for MEDACTA visiting fellowship are open throughout the year to orthopaedic specialists according to their national regulations as well as being below 45 years of age and to residents in their last year of residency.