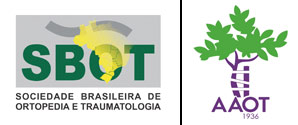 The Brazilian & Argentinian Visiting Fellowship is an initiative between EFORT Foundation and  the Brazilian Society of Orthopaedics and Traumatology (SBOT) and the Argentinian Association for Orthopaedics and Traumatology (AAOT).
Every year SBOT and AAOT are requested to nominate one fellow each who then will participate in the fellowship. The two nominated fellows have both an opportunity to choose to visit one of the recognized EFORT host centres in Europe. The fellowship is designed to last four weeks and a grant of EUR 4'000 is provided for both of the fellows respectively by EFORT Foundation to cover travel and accommodation expenses during the European visit.
EFORT and EFORT Foundation consider this fellowship as a great and exclusive opportunity for a young and promising Brazilian and Argentinian orthopaedic/trauma surgeons to create new personal bonds with the European orthopaedics community and to improve mutual understanding and collaboration within these countries.
Brazilian & Argentinian Visiting Fellowships Reports