The Call for Applications is CLOSED!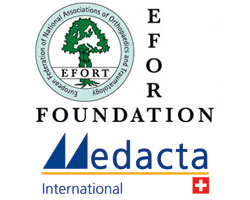 For the 2019 EFORT FOUNDATION CLINICAL RESEARCH FELLOWSHIP, the call for applications is currently closed.
Selection of the fellow will be done by the Evaluation Committee no later than by March 2019.
The Evaluation Committee will thoroughly evaluate all the submitted applications and decide which application is accepted.
All the applicants will be notified about the final decision (acceptance/rejection) in writing in April 2019.
The decision of the Evaluation Committee is final and no appeals are accepted.
The accepted fellow is personally responsible for taking care of any additional administrative or financial aspects of the fellowship such as insurance, vaccinations or visa as requested by the host institution. These are not the responsibility of EFORT Foundation.
The Research fellowship is for the period of twelve (12) months and will start in September 2019. The fellowship will finish in September 2020.
One research fellow position is open under this fellowship in 2019.